Underestimating the dimensions
For a couple, it is recommended to add 20 cm to the height of the taller sleeper. If there is too great a difference in body size between the two, Literie Bonnet advises you to choose two individual mattresses on the same base. The 2 mattresses are connected by a zip along the whole length. You will find them in our models under the heading DUO. In addition, Literie Bonnet offers the lengths 190, 200 and 210 cm, with the possibility of 220 or 230 cm on request, as well as many possibilities of widths, depending on your morphology and the dimensions of the room.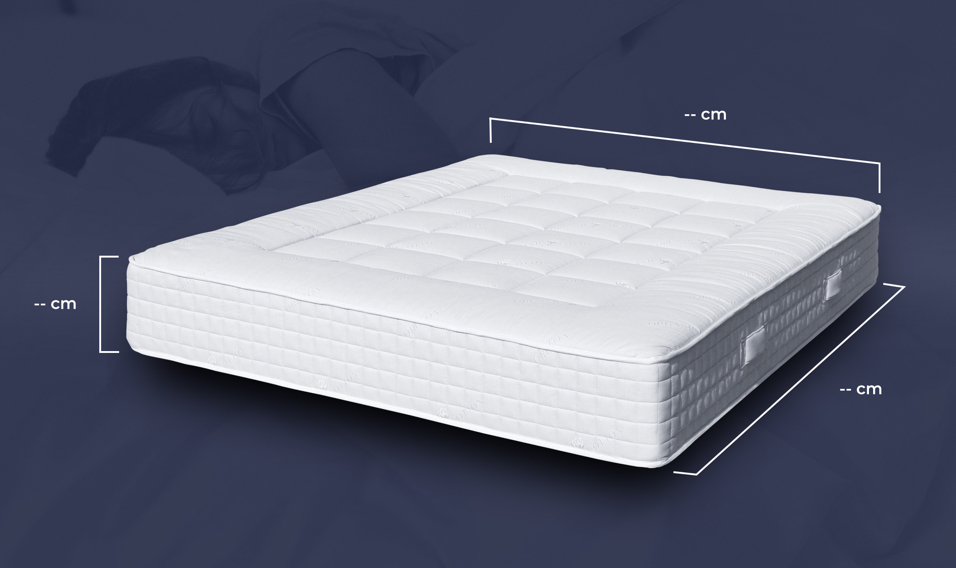 Buying bedding separately
It is always necessary to change the mattress and the bed base, i.e., to change the whole set-in order to find the ideal combination. Because if your mattress is tired, so is your bed base. For better comfort and quality sleep, Literie Bonnet offers you a perfect combination of mattress and base.
Our selection of mattresses and bases